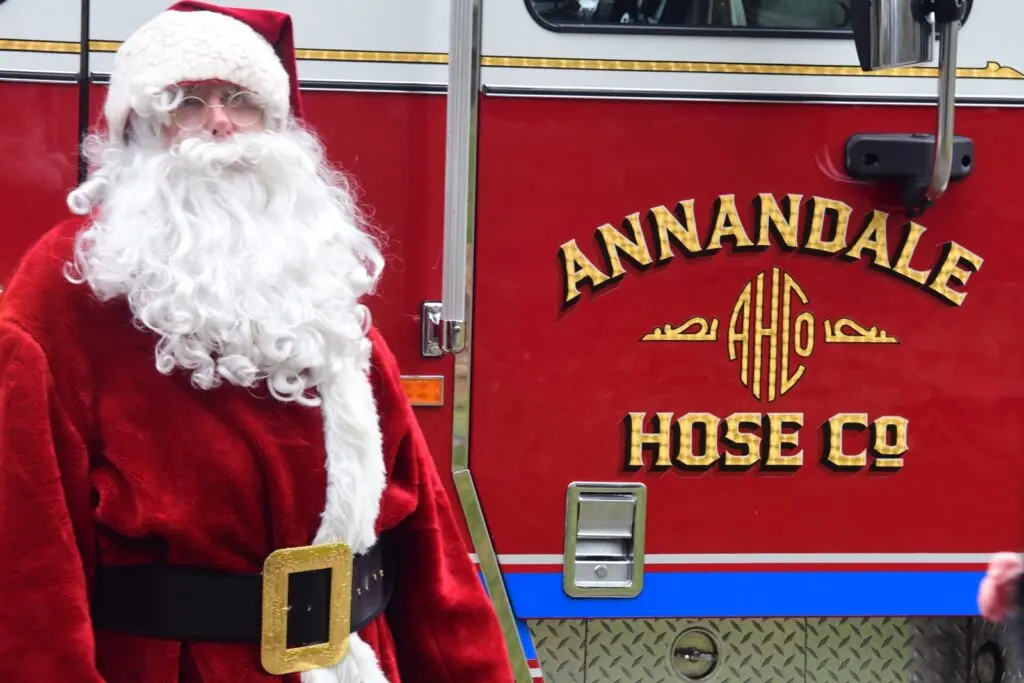 Annandale Hose Company
Winter Fundraiser
Schedule Santa to ride his fire engine to your family!
Santa Claus will once again be visiting Clinton Township's neighborhoods with members of the Annandale Hose Company #1! Our volunteers will transport Santa Claus via fire truck on the following dates:
Saturday 12/10
Tuesday 12/13
Thursday 12/15
Saturday 12/17
Tuesday 12/20
Thursday 12/22
Santa will be visiting 6:00 pm - 9:00 pm Tuesdays and Thursdays and 12:00 pm - 5:00pm on Saturdays. We strongly encourage neighborhoods to coordinate one stop per neighborhood so we can accommodate as many groups as possible!
Reservations for Santa will be OPEN: Monday, November 07th -  Monday, November 28th. If you're interested in participating in this fund drive, email the Annandale Hose Company's Santa program at: [email protected]. This year's fund drive is going to support our Fire Safety program and the FIRE SAFETY HOUSE.
Upon receipt of the email, you will receive an automated reply, asking you to fill out the attached form and return it. We will call you back to schedule your visit after December 5th. Please be aware that due to the busy nature of our job, unfortunately, you will have no communications from us until after December 5th. Please DO NOT submit your request twice, as you may get auto-generated to the end of the list. Every effort will be made to accommodate your date and time request; however, reservations are on a first-come, first-served basis. The Annandale Hose Company #1 would like to thank the residents of Clinton Township for their continued support of this yearly fundraiser and our 100% volunteer organization