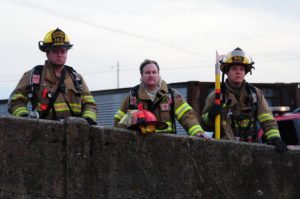 We, like you, know your time is limited, and we appreciate your willingness to consider even a small commitment of your time, to join one of Hunterdon County's finest fire departments.
The Annandale Hose Company No. 1 began serving Clinton Township in 1897.  Its 50+ dedicated members of which come from all walks of life (High School and college students, business owners, professional and non-professional men and women) have always been, and still are, comprised completely of volunteers from the area. We hope you'll answer the call and help us maintain our long-standing service tradition.
Therefore, if you're interested in helping your fellow neighbors, work hard, meet new people, build new relationships and have some fun at the same time, we encourage you to volunteer and join the Annandale Hose Company No. 1 in one of the membership categories, below.
Click on the appropriate membership category, below:
Download the appropriate editable application, complete the editable fields and when complete print it and sign it.  Once complete, (preferably), scan it and email to [email protected] or drop it off at the home of AHCo.1 located at 68 Beaver Ave, Annandale, NJ 08801.  After receipt of the application, one of the Membership committee persons will be in contact with you, we thank you for your interest.
Note: If you've chosen to email the form, please bring the original to your interview.
Firefighter - The age of 18 and older, with or without any experience and are interested in serving the community and its neighbors as an active firefighter. The department, at no cost to you, will provide all the required training.
​
Junior Firefighter - Juniors the age of 16 and under 18, who are interested in serving the community and work towards become an active firefighter. Juniors under department supervision, participate in much of the same training as an active firefighter and assist at many emergency calls.
​