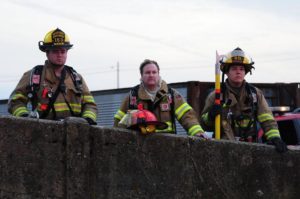 We know your time is limited, and we appreciate your willingness to consider even a small commitment of time to join one of Hunterdon County's finest fire departments.
The Annandale Hose Company No. 1 began serving Clinton Township in 1897. Its membership has always been, and still is, comprised completely of volunteers from the area–we hope you'll answer the call and help us maintain our long-standing service tradition.
So if you want to help your fellow neighbors, work hard, meet new people and have some fun at the same time, we encourage you to volunteer and join the Annandale Hose Company No. 1 in one of the membership categories, below.